September 1, Vårdnäs, Sweden
Premier of Vårdnässpelens play Drottningens Skjorta –a soap opera on man's (un)reasonableness, set in the 17th century with music composed by Simon Berggården and Johan Gertz for Linköping Academic Choir and instrumental ensemble.
Seven performances between September 1 and 15 at Vårdnäs Hembygdsgård, Linköping, Sweden.
Get your tickets at: ticketmaster.se
---
June 8, Örebro, Sweden
First live performance of Bridges. Percussionist Emelie Sjöström will perform the piece in a version for multipercussion, fixed media and live electronics at the Crosscurrents and Nodes event at Bio Roxy, Örebro, Sweden.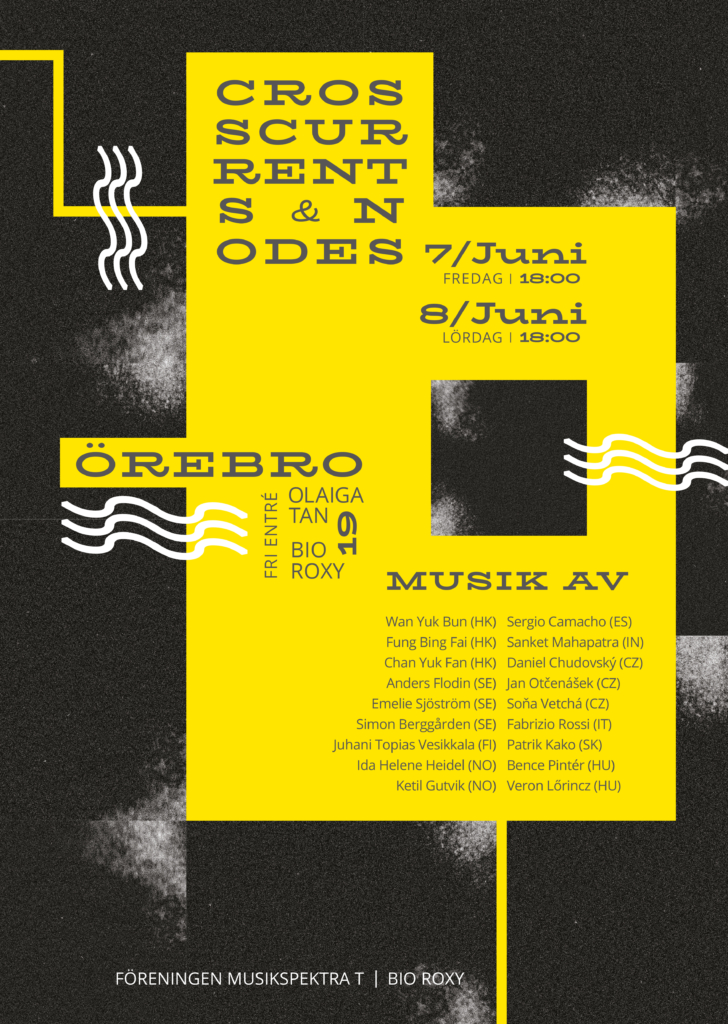 ---
January 26, Rimforsa, Sweden
Great second meeting and rehearsal with Linköping Academic Choir for Vårdnässpelen 2019. Introducing one of the most vocally complex scenes in the drama "the court session". Premiere in september!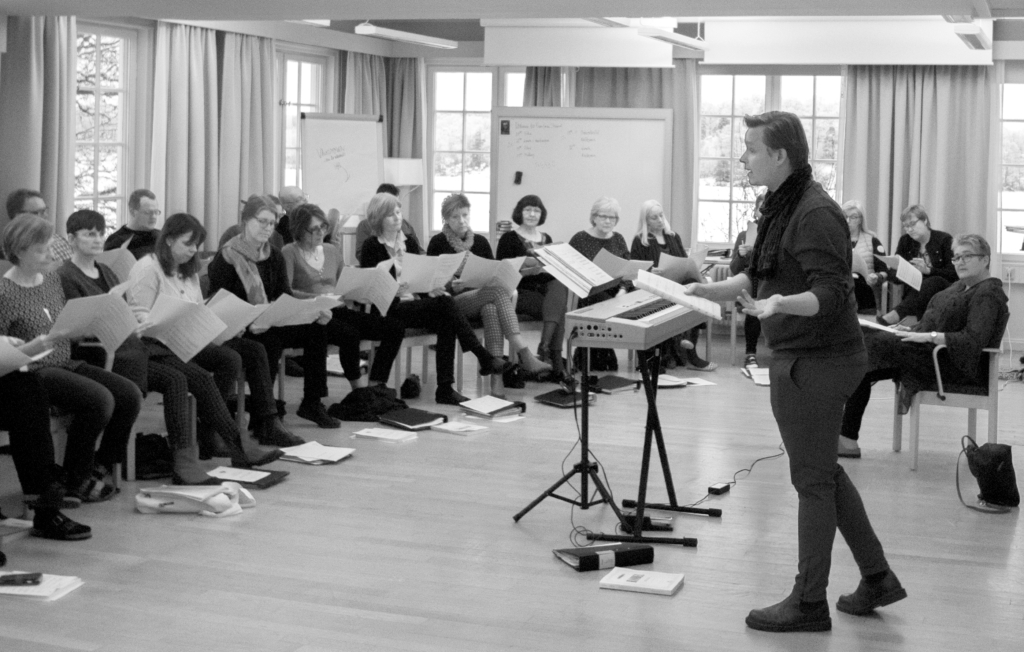 ---
November 5, Väderstad, Sweden
Happy to announce that I am composing music for a newly created stage drama, premiering at Vårdnässpelen in September 2019. The music consists of parts for acting choir, ensemble and electronics. Starting off by composing the longer pieces for the choir involved in the project, Linköping Academic Choir. Inspiration abound in the misty autumn.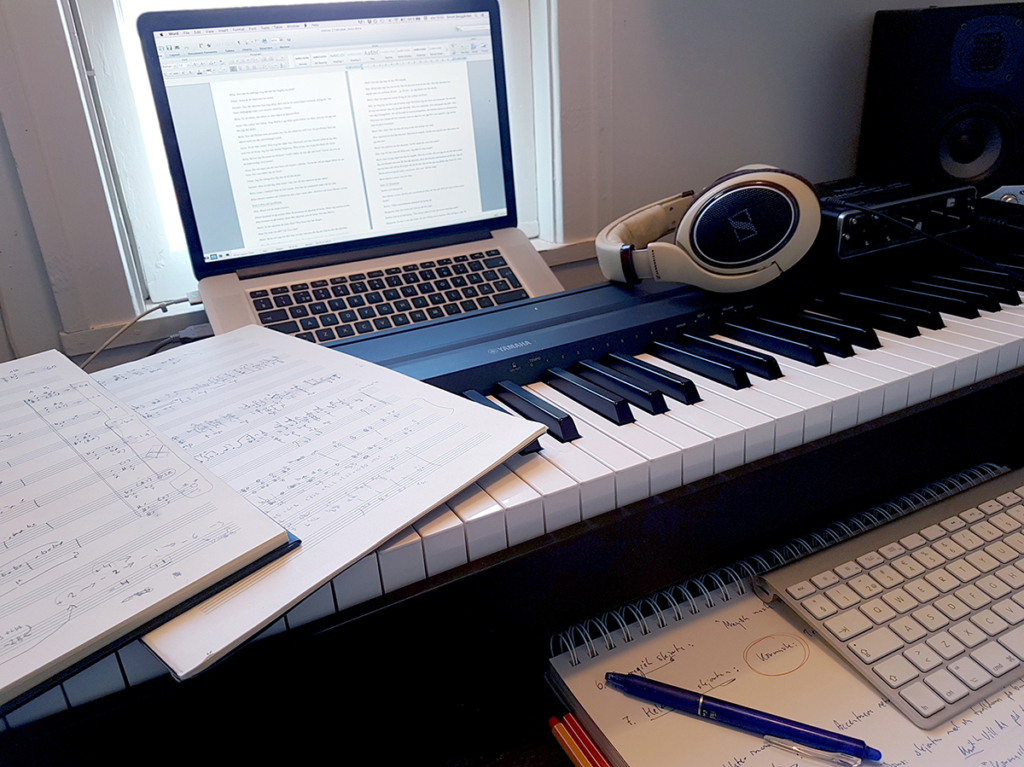 ---
September 14, Online, Worldwide
Bridges –an explorative collaboration between percussionist Emelie Sjöström and composer Simon Berggården, is now out on Spotify, Apple Music, Itunes etc.
Listen, download, enjoy!
Full version is also available here: simonberggarden.com/audio
Spotify albumlink:
---
December 18, Väderstad, Sweden
In 2017, Simon Berggården and outstanding percussionist Emelie Sjöström are to collaborate in the creating of a new solo piece for multi percussion, live electronics and fixed media. The piece will explore making connections as a concept and is based on sounds and experiences recorded in Sweden and in India where Emelie is residing during the winter months.
The piece will be premiered and performed at festivals in the summer of 2017 and will be part of a larger co-produced solo percussion program with pieces by Lynn Glassock, Anna Eriksson, Casey Cangelosi, Anders Flodin and Iannis Xenakis also to be performed.
Emelie Sjöström, percussion.
---
September 21, Väderstad, Sweden
A new piece for orchestra with the working title Plastic Coexistence is in progress. The composition is based on the problematization of boundaries, limitations, and individual vs. collective responsibility. More info soon to be announced.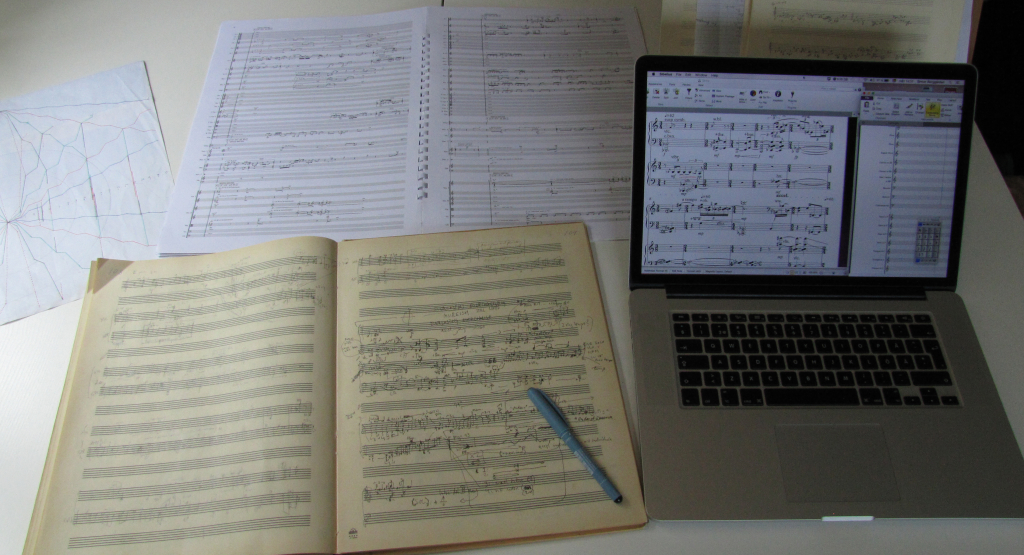 ---
July 10, Strasbourg, France.
Four movement version of Alba, for saxophone quartet (2012) will be performed on July 10 by Current Saxophone Quartet at the World Saxophone Congress & Festival in Strasbourg, France.
---
June 13, Örebro, Sweden
Dunja percussion duo will perform Still life light on cobbles (2014) for the first time in Sweden on June 13, 12:00 at Wasakyrkan, Örebro on a concert arranged by the Musicspectra T Society.
---
June 13, Örebro, Sweden
NEW fixed media piece Fickle Future will premiere on June 13, 17:00 at Bio Roxy, Örebro, Sweden on a concert arranged by the Musicspectra T Society.